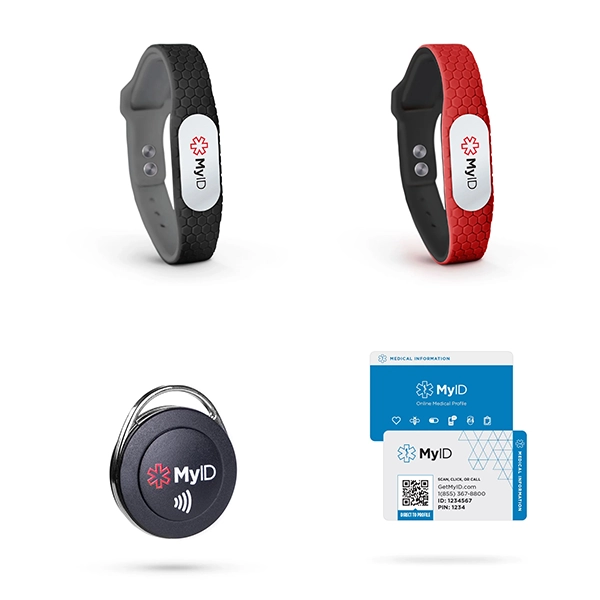 Dialysis patients often have complicated medical histories that need to be relayed to medical providers and first responders in emergency situations. The Kidney Foundation is now offering free MyID bracelets, wallet cards and portable ID tags to all dialysis patients in our 20-county service area.
MyID is a web-based patient medical record that can be easily updated.  Information is quickly accessed via a QR code, web address or phone number.  Medical data is kept private, rather than displayed on the MyID products for all to see.  
To receive your choice of a MyID bracelet or a combo pack consisting of a wallet card and portable MyID tag you must meet the following criteria:
1. Be a patient receiving kidney dialysis at a dialysis center or at home. All patients receiving dialysis qualify, not just those currently enrolled in our assistance programs.
2. Live or receive treatment in the 20-county Kidney Foundation of Northwest Ohio service area (see home page for list of counties served).
3. Complete the form below to request a bracelet or combo pack.
MyID products will be shipped directly from the company.  Allow up to four weeks for delivery.
3100 W. Central Ave. 2nd Floor Toledo, OH 43606