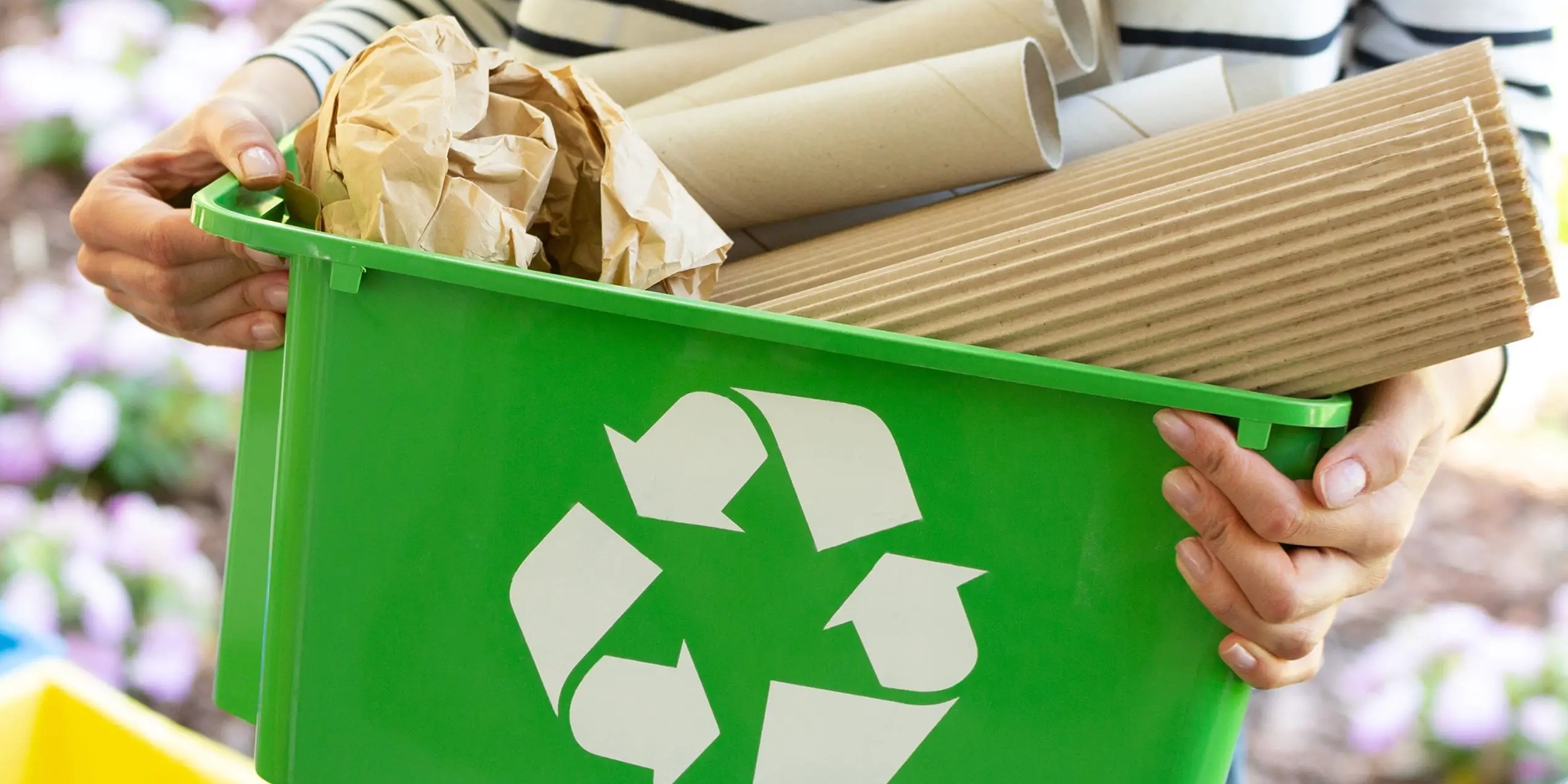 Longtime Kidney Foundation volunteer Vicki Riley, who lost her brother Fran to chronic kidney disease, is a passionate recycler who participates in the TerraCycle recycling program.  The program, which is sponsored by earth-conscious consumer product companies, pays for certain hard-to-recycle items it receives. Since 2013, Vicki's efforts have netted $6,434.81 for the Kidney Foundation and kept more than 12,000 pounds of trash out of landfills. Items for recycling can be dropped off at our office during regular business hours.
You can get involved by saving select items the program is currently accepting such as:
BIC Stationery: empty writing instruments (pen, mechanical pencils, markers, Sharpies, highlighters), glue sticks, watercolor dispensers, paint sets, and flexible packaging 
Bimbo Bakeries: bread bags from Thomas, Sara Lee, Arnold, Brownberry, Oroweat, Entenmann's, Ball Park, Bays English muffins, Marinela, Bimbo, Maier's, Beefsteak, Boboli, Mrs. Baird's, Freihofer's, Heiner's, Grandma Sycamore's, Tia Rosa, Stroehmann, Nature's Harvest, Sanissimo. 
NEW Biotrue Eye Care:  contact lens packaging, contact lens cases, eye drop flexible plastic packaging, Biotrue bottles and caps, eye drop single dose vials, contact solution bottle caps. 
Black & Decker: Black & Decker home cleaning products and kitchen appliances  
Brita Brigade: Must be Brita. Dispensers, bottles, bottle filters, standard filters, stream filters, longlast filters, filter packaging, faucet filtration systems, and pitchers. 
Burt's Bees: Burt's Bees branded personal care, lip care, beauty care, and any other Burt's Bees packaging with a TerraCycle logo. 
Colgate Oral Care Brigade:  any brand. Toothpaste tubes and caps, toothbrushes, toothpaste cartons and toothbrush outer packaging, floss containers. 
Honest Kids Brigade: any brand.  Aluminum and plastic drink pouches, no need to remove the straws 
Entenmann's Little Bites Pouch Brigade: Must be Entenmann's. Little Bites plastic pouches, clear Entenmann's minis packaging
NEW Eva NYC Hair Tools: mini tools, thermal brushes, curling irons, straightening irons, hair dryers 
Febreze Air Care Brigade: any brand. Air freshener cartridges and plugs, air freshener packaging flexible film, air freshener plastic trigger heads, Febreze One bottles with trigger heads, Febreze One refills, laundry detergent caps, cleaning products spray triggers, cleaning product caps, cleaning product pouches
GoGo Squeez Brigade: any brand. Healthy snack plastic pouches and caps. (fruit pouches). 
NEW GOLDTOE Socks: any brand used, clean socks 
Herbal Essences Aerosol: Herbal Essences aerosol products and packaging 
Kroger Our Brands: flexible plastic packaging from Simple Truth, Private Selection, Kroger Brand, Comforts, HemisFares, Luvsome, Abound. Any plastic packaging, including chip bags, vegetable bags, cheese bags, granola wrappers, etc. 
Late July Snacks: Late July Snacks packaging 
Off the Eaten Path: Off the Eaten Path compostable snack bags 
PopSockets: All PopSockets products and packaging, and phone cases from any brand
Saks Beauty: mascara tubes and wands, lip gloss packaging, lipstick packaging, cosmetic cases, lip balm packaging, skin care droppers, skin care tubes, skin care bottles and pumps, skin care tubs and lids, hair care spray bottles, hair care bottles and caps, hair care bottles and pumps 
Rubbermaid: All brands of food storage containers (glass and plastic). #5 takeout containers
Solo Cup Brigade: any brand. #6 rigid plastic cups 
Swiffer: Swiffer dry, wet and XL refills, WetJet refills, and duster refills. 
Taco Bell:  any brand sauce packets 
Takis Snacks: Takis snacks packaging
Gold Bond, Cortizone-10, and Selsun Blue: Gold Bond, Cortizone-10, and Selsun Blue product packaging including tubes, dark plastic bottles, tubes, sticks, pumps, and caps. 
Tom's of Maine Brigade: any brand. Mouthwash bottles and caps, deodorant containers and caps, toothpaste tubes and caps, soap packaging, floss containers, toothbrushes. 
Also take ink cartridges, cell phones.
Electronics in January.
3100 W. Central Ave. Suite 150 Toledo, OH 43606