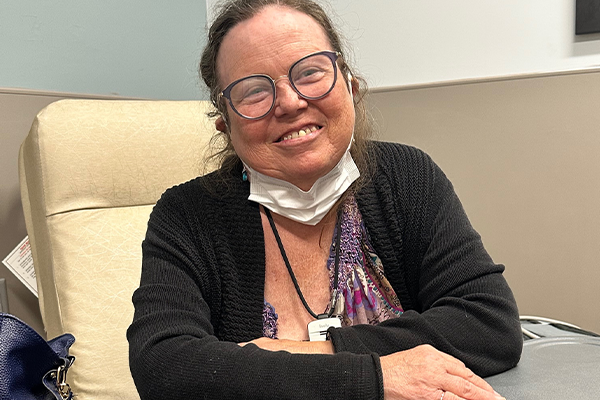 Faces of Kidney Disease – Meet Dee
"It's like gold to me," said Dee, 63, in reference to the monthly check she receives from the Kidney Foundation for transportation assistance. The Fostoria resident lives 22 miles from Findlay, where she visits the US Renal Home Dialysis clinic for checkups and other medical appointments. Although she dialyzes at home, the money she receives from the Kidney Foundation helps pay for gas and stretch her monthly disability check so she can buy food.
When her health allowed, she worked at Dollar General and as an aid for people with disabilities. Now she spends about four hours a day dialyzing. Kidney disease has also taken a toll on her family, as she lost her mom and brother to the disease and has other family members with CKD. Despite her circumstances, she is quick to smile and maintains a positive attitude.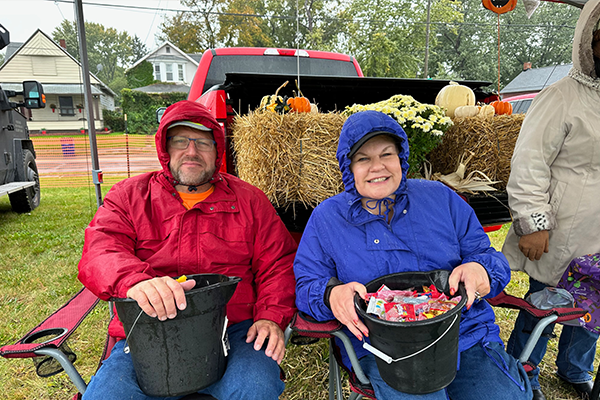 Trunk or Treat
To increase its profile in the community, the Kidney Foundation participated in Lucas County Children's Services' Trunk or Treat event on Saturday, Oct. 14 at the former site of Libbey High School on Western Ave.  Despite the constant rain and strong, chilly wind, more than 2500 families came out for candy, free hats and gloves, books and more. The Kidney Foundation shared its canopy with Susie's Coats for Kids, whose volunteers gave out 1000 hats and mittens in 36 minutes!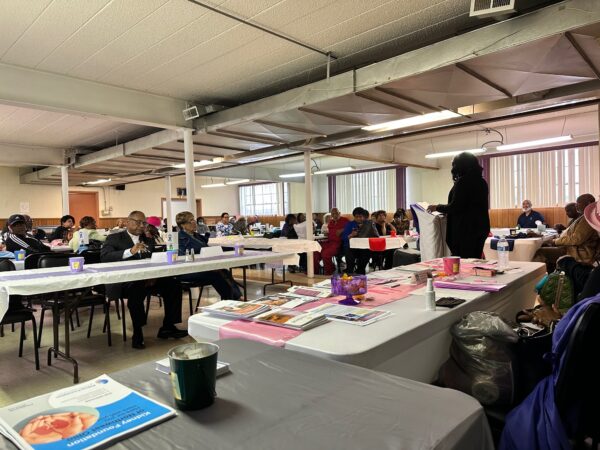 Calvary Missionary Baptist Church Wellness Event
The Kidney Foundation joined several other non-profit organizations at the Women's Ministry's annual wellness event and luncheon on Saturday, Oct. 7 at the church.  Executive Director Kelly Mofield was on hand to pass out information on kidney disease, answer questions and briefly address attendees on services provided to the community. First Lady Robin Smith shared her cancer journey in an inspiring keynote and Kelly was able to chat with dialysis patient Oscar.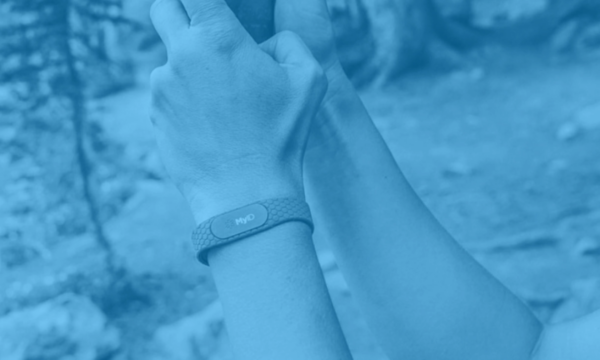 New Medical ID Program Well Received
One of the most requested items from social workers and patients is medical identification bracelets/tags that provide quickly accessible information to first responders and medical professionals. To help meet that need in Northwest Ohio, the Kidney Foundation launched a new service in August providing emergency medical identification items to all people on dialysis in our service area.
To date, 103 patients have ordered their IDs with orders now coming in daily as the word gets out.  US Renal social worker Rachel Borell was an early adopter of the service, ordering bracelets or combo packs for all interested patients on her caseload and helping those who are technically challenged set them up. 
"I immediately thought the bracelets were a great idea for all of my patients and presented it to everyone at all of my clinics," Borell said. "Thank you so much for all that you have done. My patients, clinics, doctors and I really appreciate everything."
Donations are being accepted to support this effort.  For just $20.50 you can purchase a MyID bracelet or for $18 a wallet card/MyID tag to give peace of mind to a dialysis patient. ADD LINK TO DONATION PAGE. 
Upcoming Kidney Related Events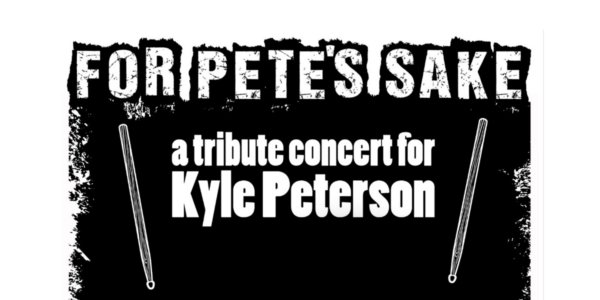 For Pete's Sake – A tribute concert for Kyle Peterson
Saturday, Oct. 21 at 8 p.m.
The Distillery
4311 Heatherdowns Blvd, Toledo
Kyle, a devoted musician, died from complications of diabetes and kidney disease. Two of his former bands reunite with proceeds benefitting the Kidney Foundation of Northwest Ohio and Diabetes Youth Services. No cover.  T-shirts and 50/50 tickets available.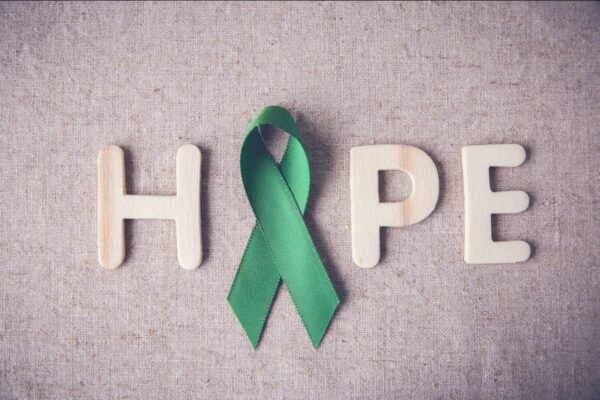 Wendy Patton Caris Kidney Transplant Benefit (https://www.facebook.com/events/981953712872020/?acontext=%7B%22event_action_history%22%3A[]%7D)
Friday, Nov. 3 6-10 p.m.
Christ the King Church Fellowship Hall
4100 Harvest Lane, Toledo
Please join us for a chicken dinner catered by Zavotski's (chicken, mashed potatoes, sweet/sour cabbage, green beans, kielbasa) to raise funds to help Wendy cover expenses associated with her kidney transplant. There will also be a 50/50 raffle, wine raffle and silent auction.
3100 W. Central Ave. Suite 150 Toledo, OH 43606